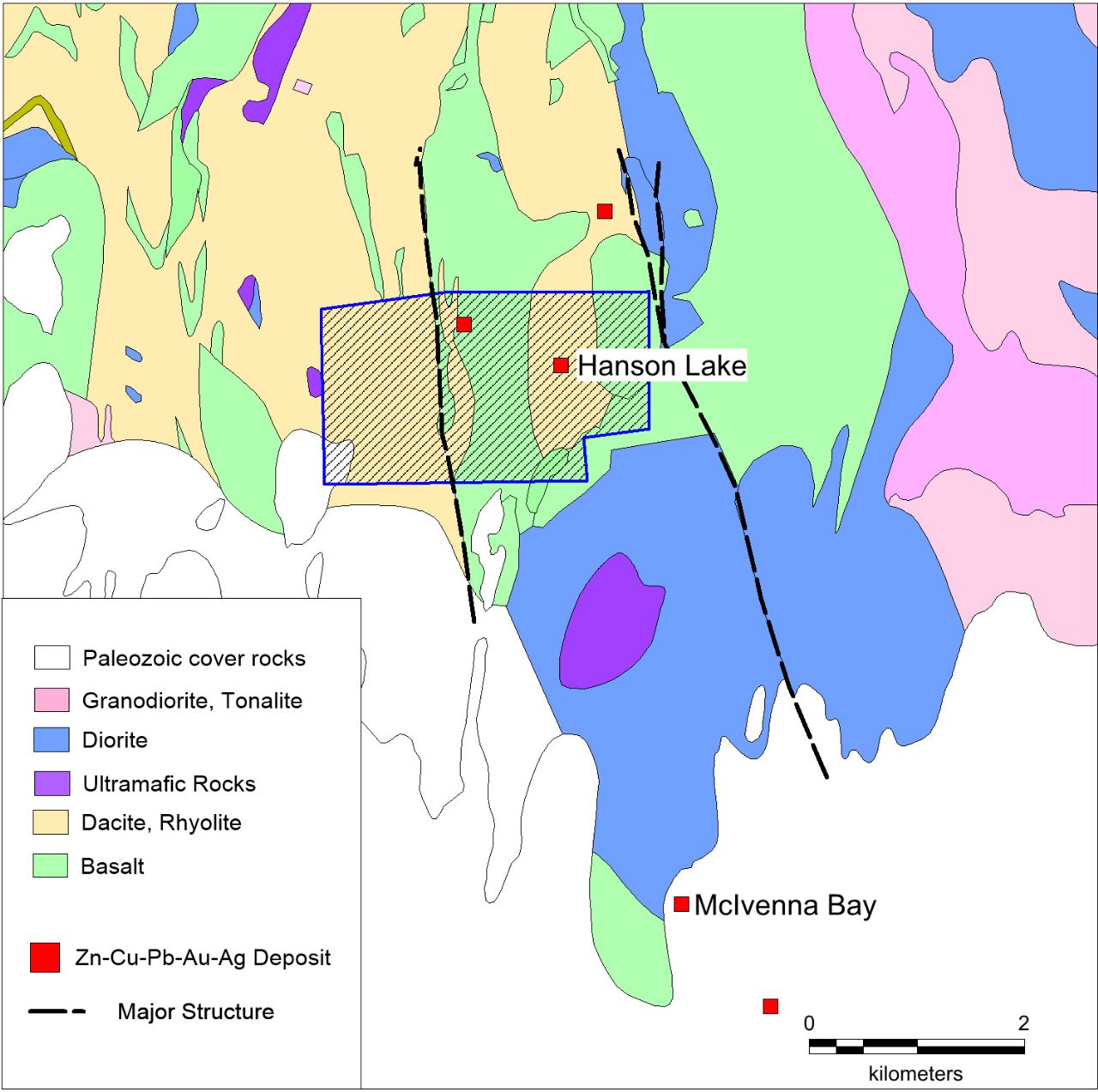 The historic Hanson Lake Mine was a high-grade Zn-Pb-Cu-Ag producer from 1967 to 1969 with production of 162,000 tons at 10% Zn, 5.8% Pb, 0.5% Cu and 125 g/t Ag. Mining was only developed to 170 metres below surface and according to records, the deepest hole below development workings was drilled to 213 metres. Mineralization is considered to be open at depth and preliminary geological interpretations suggest other horizons within the volcanic rock sequence may be mineralized.
In February 2020, three holes, totaling 557 metres, were drilled to test geological targets along the other horizon of mineralization and results were encouraging, but overall mineralization widths were relatively narrow.
Current & Anticipated Work
Follow-up ground geophysical surveys have been conducted and results will be integrated within the compilation of all drilling in this area. of the SMDC intersection:
The potential for a sizeable resource at the Hanson Lake property is deemed relatively lower compared to the Big Island and the Mink Narrows Properties, therefore further exploration work has not been immediately prioritized.
Other Properties
Drilling and geophysical surveys were completed in 2020 at other properties within the Flin Flon – Snow Lake greenstone belt, such as Aimee Lake, but results were not encouraging to warrant immediate follow-up.
Other properties within the Sherridon copper-zinc-gold mining district and within the Lynn Lake greenstone belts, both within Manitoba, remain in active status for 2020, but are not targeted for immediate future work.