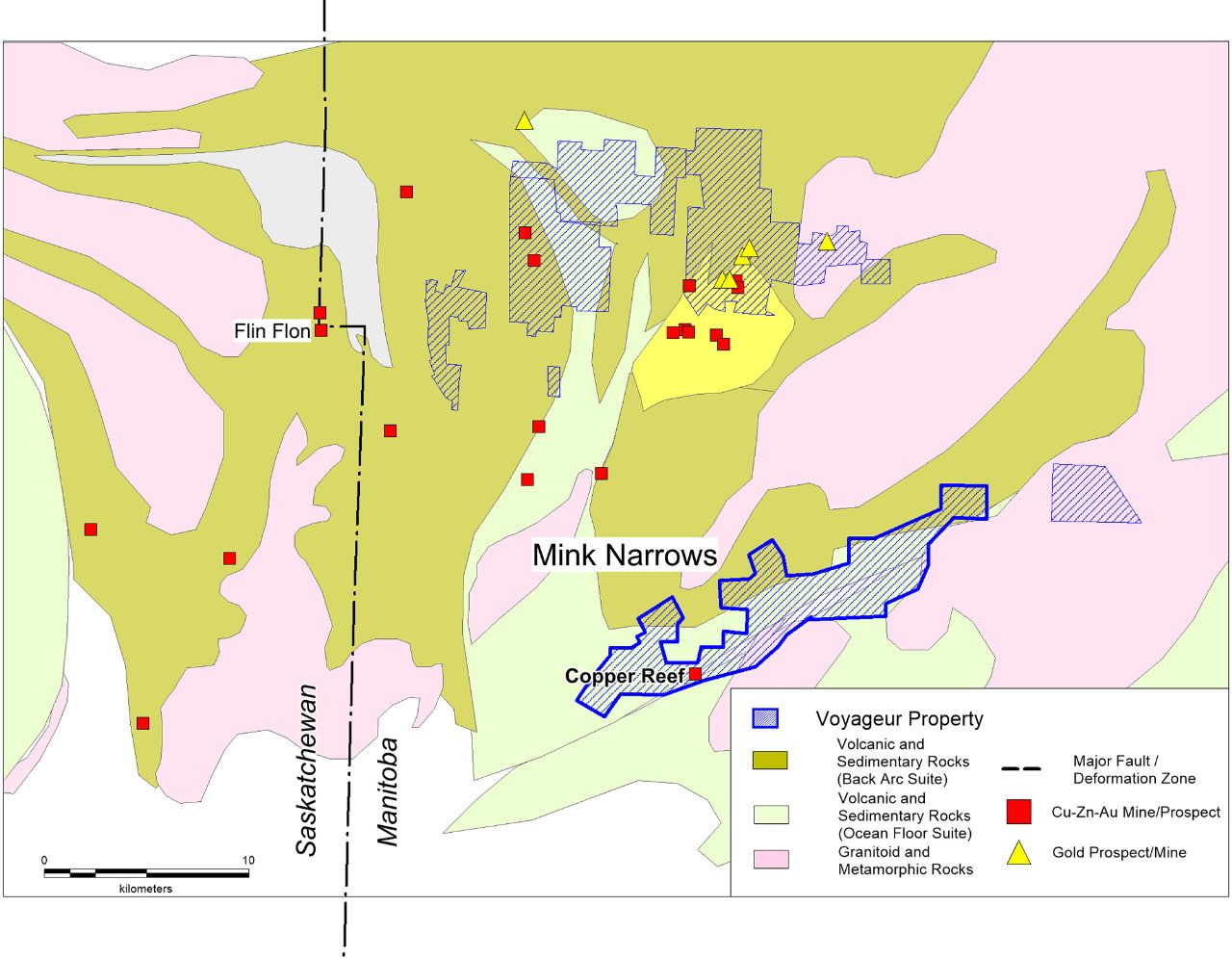 The Mink Narrows property covers an extensive strike length of prospective volcanic rocks along the exposed southern margin of the Flin Flon – Snow Lake greenstone belt. The volcanic rock sequence hosts the Copper Reef copper-zinc-gold prospect in the southwest portion of the property.
Geological mapping and airborne geophysical survey interpretations have indicated that the mineralized host rock sequence extends to the northeast portion of the property that has been under-explored.
Current & Anticipated Work
Further work has been recommended to include an airborne electromagnetic and magnetic survey over the property to potentially generate new targets for drilling.
In September 2020, new staking was started for claims to adequately cover the northeast portion of the prospective volcanic rock sequence.